Our 'Green Solvent' updates will focus on current alternatives to traditional solvents available in the marketplace. There is growing recognition for the various applications and economic viability of replacement solvents, at times making them a safe and practical option for industrial end users and manufacturers.
Dimethyl Esters (DMEs)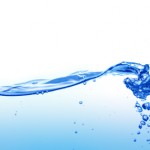 DMEs have grown in acceptance and application due to relatively positive characteristics, including low cost, high boiling point, low volatility, non-corrosive, and excellent solvency.
DMEs are formulated into blends or used on their own in a growing range of industrial and commercial applications. For instance, DMEs are used in various coatings, including coil, container,   automotive, and wire enamel, as well as for industrial cleaning as paint strippers and components in water based compounds.  Although DMEs are only slightly soluble in water, a non-ionic surfactant addition will create miscibility with water, making DMEs an efficient choice in industrial cleaning blends.
As replacement solvents, DMEs have been used as very effective substitutes for isophorone, glycol ethers, glycol ether acetates, n-methyl-2-pyrrolidone (NMP or M-Pyrol), methylene chloride based strippers, and other HAPS. So, if health and environmental compliance concerns are posed by current solvent usage, a DME blend may be the perfect solution.
For more information about DME blends or for samples, please contact ST Laboratories, Inc. In addition, our distributor, John R. Hess & Co. Inc. is a leading source for DME solutions in the Northeast region and beyond.